From smart buildings to smart workplaces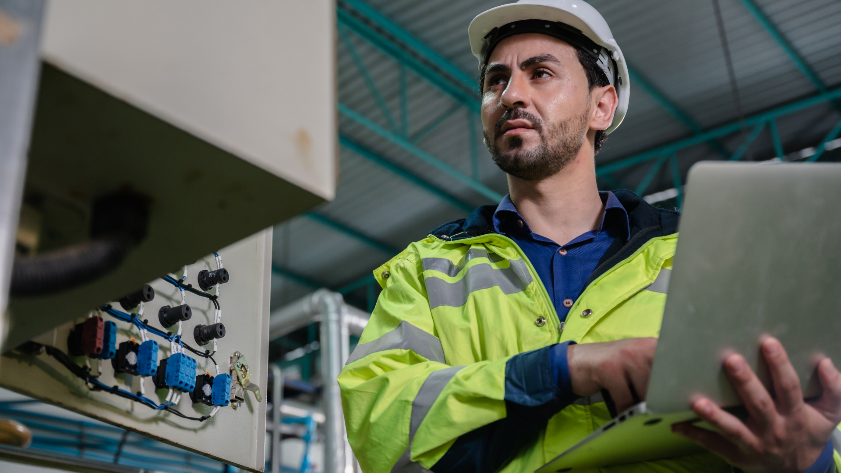 The building industry has undergone significant transformation in the last three and half decades.
Globally, in the 90s, the InformationTechnology and Service Management and building automation industry fueled an unprecedented rush in buildings getting wired and networked. This ushed in the introduction and advent of Intelligent Buildings.
The First Wave: Emergence of CMMS
In the first wave of intelligent buildings, building operations, maintenance, and management functions were controlled through a Building Automation System (BAS) with or without a Computerized Maintenance Management System (CMMS).
CMMS was mostly run as an overlap solution to the BAS system. While the BAS would command and control equipment and systems centrally, collect real-time data, raise alarms, generate performance reports, etc., CMMS gave insights on maintenance performance, uptime & mean time between failures, cost of spares and consumables, and various critical underlying information about Mechanical-Electrical-Plumbing equipment/assets and systems. Building managers, administrators, and building operations crew, therefore, found these automation and software system to be extremely beneficial as they could give data-driven insights about equipment/systems operating performance maintenance management performance, trends, forecasts from a central control room. This was a clear departure from the past where most of these activities were managed manually, and in most cases in an inefficient way.
But in the next ten years i.e., from 2000 to 2010, there was a tectonic shift in the building technology and building operations industry.
What was the tectonic shift and why did it really happen?
In 2008 the subprime mortgage default led to the global meltdown in the real estate industry.
The crisis also created the need for bringing transparency in the commercial real estate sector. One such domain was the Common Area Maintenance (CAM) cost which was somewhat opaque from a legacy standpoint and had to be open for external audit.
This necessitated a step-change in which the Building Managers were hitherto strategizing the operation, maintenance, and management of the properties and therefore the computation and management of CAM. Tighter governance, analytics, reporting, and most importantly predictability and forecasting was the need of the hour. This led to a tectonic shift in the first decade of the 2000s.
The Building Automation Systems and the CMMS applications underwent a complete change; BAS was re-architected as Building Management Systems (BMS) and CMMS evolved further as Computer-Aided Facility Management (CAFM) system such that predictability/forecasting, data analytics, and comprehensive reports and reporting capabilities were available to building/property operations team/s. This led to the evolution of mature, integrated, and holistic enterprise solutions where the data-driven decision-making regime started.
The emergence of 3G and Mobile Computing
From 2010 to 2020 the world witnessed a complete transformation in the information technology industry. It all started in the early part of 2010 with the emergence of 3G.
From mid-2010 onwards many countries switched to 4G and in the last couple of years some select countries have rolled out 5G. This power of computing on mobile phones and enhanced bandwidth brought computing from desktops to mobile phones.
Many applications like ERPs, payment transactions, and banking transactions moved from desktops to mobile phones as technology-enabled consumers to access applications from their hand-held devices. The whole focus shifted from desktop computing to mobile computing and therefore gave the building industry an opportunity to look at how enterprise applications can move into a mobile-led operation.
From 2018 onwards most of the enterprise applications like BMS, CAFM has started to move to mobile applications.
From intelligent buildings to smart workplaces- the new paradigm
The pandemic transformed the life, lifestyle, and habits of people. And the impact and importance of digital technologies became more prominent during and post the pandemic.
In this context, work and workplaces witnessed the most prominent shift and repurposing, hybrid working emerged as the new genre of working. This necessitated revised space and workplace re-orientation, digitization, and digitalization of workplace activities, remapping and evaluation of employee experience metrics and workplace performance baselining and benchmarking. Referred to as Workplace tech, it is now the fasted growing sub-sector in the proptech eco-system.
In the worktech domain, the enterprise applications, unlike the CAFMs, are progressively getting 'consumer' focused. Generically referred to as IWMS (Integrated Workplace Management System), these applications by design are mobile-first SaaS, which delivers consumer-grade user experience, cognitive forecasts and business insights unlike never before. IWMS facilitating seamless migration to multiple new use cases as envisaged in hybrid working.
Similarly, the BMS architecture has evolved to an edge computing topology with versatile IoT applications which are fast, dependable, and cost-effective. IoT devices /systems are wireless and therefore extremely easy to install and scale. Prominent IoT applications in the repurposed workplaces are social distance monitoring, indoor navigation services, air and surface hygiene solutions, real-time location tracking (RTLS) to name a few.